The bee baby head protector slips around your child's shoulders like they're wearing a backpack. The bee head then acts as the circular head protector that soften the blow to their noggin when they fall backwards.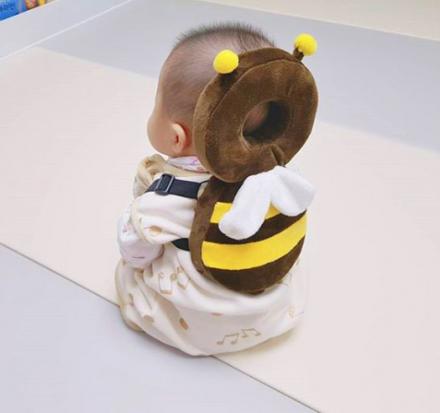 Not only does it protect their head from falling backwards, it also helps prevent flat head syndrome when lying down. The hole in the centre gives room for their skull to keep its proper shape when they lie on the floor for extended periods of time.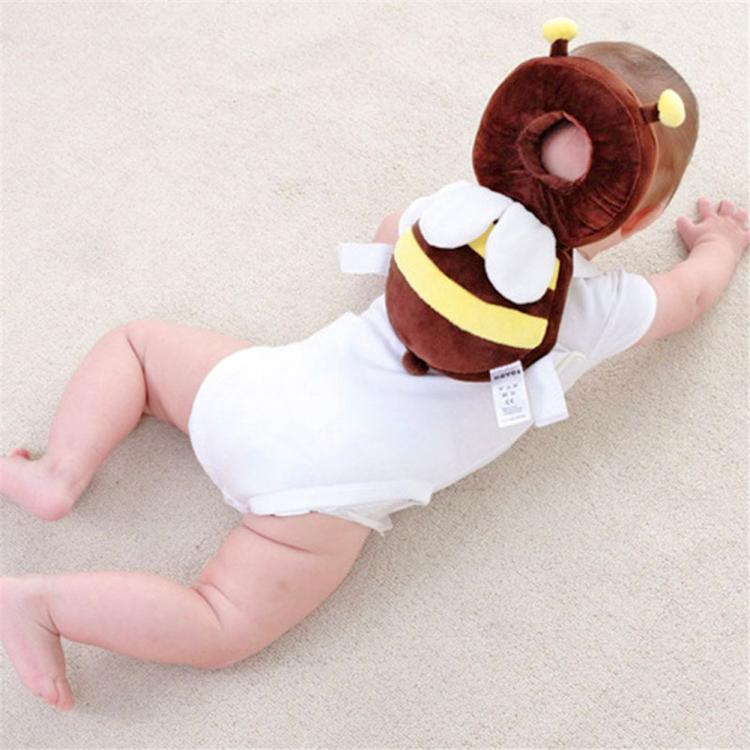 When not protecting their head, the bee backpack can just look adorably cute while attached to your child. It'll make it look like your child is hauling around a cute little bee on their back. The bee features a yellow and brown shaped back, white little wings on its back, and an opening on the cushion to give their head a little more room to move.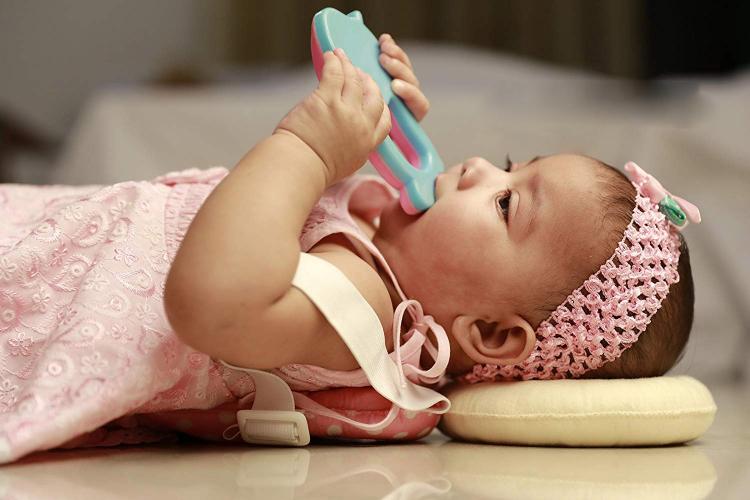 SPECIFICATIONS & BENEFITS
Head and neck support
Super soft material, No pilling, no fading, not off-line, easy to clean
Consummate exquisite technology of the computer sewing, so that the pillow is more solid and durable
High quality 100% PP cotton, more breathable, more comfortable
Quality accessories, original plastic, not easy to crack, long life, easy to take care of
Ideal for stroller, car, plane or any other travel
20 to 40 lbs. weight capacity
Reversible
Crash tested
What is in the box?
1 * Bee Baby Head Protector